Tips to Take Your Social Media to the Next Level
---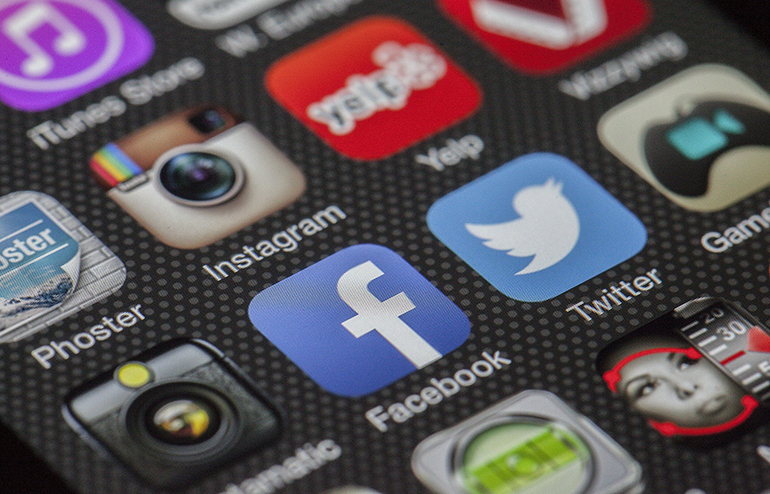 Optimize your social profiles (Engaging visuals, profile & cover photos, consistent urls, links, descriptions – use keywords, fill out all fields)
Post consistently & schedule tailored posts on all platforms (use tools to help automate ex. Hootsuite, Buffer, Sprout Social)
*Only 20% of your updates should be promotional, 80% should be social
Use Visual Content – images & video (live video currently rates highest in feeds, use correct image sizes)
Be creative – post a variety of personal & brand posts (Use tools such as ex. Canva, Adobe Spark, or EDIT.org)
Cross promote – Share business/company posts to your personal pages & other social accounts
Quality content increases engagement (your reach, comments & shares are most important)
Post in comments for higher engagement
Tag pages and people – ex. @klhtechnology, expands to a larger audience
Emoji's give you higher engagement 😊
Personal vs Company/Business Accounts (Has to be business account to have Insights – Public vs Private)
Respond to ALL comments (40% want a response within 60 minutes)
Monitor Analytics & Insights – What performs better?
(Performance, Clicks, Shares, Views, Traffic, Demographics, Conversions, Optimal Posting Times)
Over 1 billion users, most downloaded mobile app (405 min/mo)
Make sure you've added a Call to Action button
Under Insights – Top Post from Pages You Watch – Select 5, monitor engagement
Grow Your Reviews (these show up in Google listings and search engine results)
Participate in Facebook groups
Fastest growing network – 4x more engagement than Facebook (200 min/mo)
Use 11+ #hashtags each post for more engagement, you can have up to 30.
Revisit your older updates and add relevant #hashtags in the comments.
Use location tagging to show up in particular location streams.
Don't post duplicate photos and use line breaks & Emojis in Bio.
Turn on post notifications for accounts you follow and tag relevant accounts in posts.
Professional network presence/resume (17 min/mo)
Double check spelling and grammar.
Fill in all details and fields, more information and keywords used the better.
Join LinkedIn Groups or create your own group to be part of the community. Cross promote posts to Groups.
Always type a personal message when connecting. Build your Testimonials.
Should have personal and company page.
Conversation – 140 characters or less (30 min/mo)
Post more often than other platforms. Re-post content performs well.
Posts perform best with only 2 #hashtags (compared to 1 or more).
Regularly search #hashtags to your industry. Monitor, follow, & engage.
YouTube – 2nd Largest Search Engine
Pinterest – Social Discovery Network, Drives Web Traffic (405 min/mo)
Snapchat – Authentic, Real-Time
Google Posts – Search Engines (10 min/mo)
Simple Social Media Schedule
Facebook: 1-2 updates per day
Twitter: 3-5+ times per day
Instagram: Once per day
LinkedIn: Once per weekday