Creative designs for marketing!
KLH produces original and innovative ideas, artwork and visuals, providing a one-stop-shop for all of your design requirements. Whether you simply need to have an image retouched or you are seeking a full corporate branding service, we have the expertise and experience to meet your needs.
KLH works with you to best illustrate your vision. Image is everything – and we know it. Our services help your company represent itself with superior images, eye-catching graphics and creative marketing pieces that get results. We help you to create consistent promotional materials for your company's brand.
Software we work with includes: Illustrator, Photoshop, InDesign, Microsoft Publisher, PowerPoint, Adobe Acrobat, and more.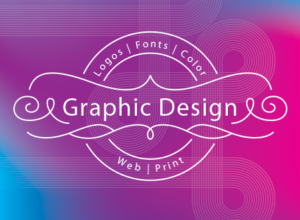 Print Collateral
Newsletters
Email Templates
Brochures, Business Cards, Letterhead
Flyers
Presentation Layout & Design
Postcards & Mailings
Banners, Signs & Displays
Logo Design & Brand Identity
Banner Ad Design
Pdf Creation
Image Optimization
Digital Imaging
Photo Restoration, Editing & Retouching
Graphic Files Conversion & Compression
Advertising Material
Do you need graphic design help?