Hire a Web Expert
Our website design and development process follows a solid understanding of the target audience, information architecture, and technical requirements. KLH provides recommendations to improve the effectiveness of your website. We offer complete solutions with a unique design to communicate your professional public image, brand, and marketing message.
An initial consultation helps clients develop a successful web strategy. Pages are always designed to be search engine optimized and to minimize loading time. If you have logos or pictures available, then great, otherwise we can create them for you.
We design amazing websites where you own your data. Sites are built with conversions in mind. We strategically place calls to action throughout your website, building your online business to increase sales and to turn website visitors into customers. Our sites are created to be multi-device responsive website designs.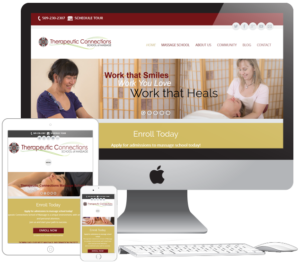 Web Site Design & Layout
Mobile Responsive Design
Custom CSS & Navigation
E-mail Forms
JavaScript
Multi-Browser Compatibility
Integration with other Services & Sites
Quality Assurance & Testing
Membership, Forums, & Donations
CMS Development & Management
WordPress Blogs, Widgets, & Plugins
Security & Password Protection
Slideshows, Animation & Video
Image Manipulation
File Optimization
Site Maintenance & Upgrades
Business Consulting
Internet Research
Strategy & Analysis
Request a FREE Consultation Today