What is Social Media Marketing (SMM)?
SMM is the process of gaining traffic and attention by providing updates to social media sites. It provides a way of directly engaging with your audience where they are. Building your network of relationships and connecting with the conversation online takes time and commitment. Creating and sharing quality content on social media helps promote and market your business.
KLH will help you develop the best strategic plan and help you determine the best social media platforms for your business needs. We offer social media setup, strategy development, monthly social media posting and analytics reporting. Connecting with your fans and driving your brand's conversation on social platforms will help your business grow.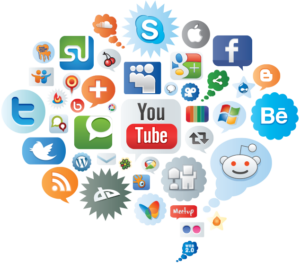 Develop Consistent Presence in Online Social Communities
Audience Building
Account Optimization
Strategic Planning
Social Media Advertising (Maximize your Effectiveness Online)
Communicate and Engage your Target Market
Posting and Creating Content
Facebook
LinkedIn
Twitter
Pinterest
Instagram
YouTube
And more…
There are a wide variety of social media marketing tools available we can work with including Hootsuite.

Request a FREE SMM Consultation