Offering Custom Web Solutions
KLH will lead you through the entire development process from gathering initial requirements, the process, and testing. KLH provides the experience you need to help your business develop and deploy critical applications that can be maintained easily into the future.
Our first step is to fully understand your system and your needs. KLH conducts a needs analysis of your requirements, an evaluation of your current software, and thoroughly examines your existing procedures. We are reliable and our rates are affordable to deliver exceptional website solutions.
We have tackled a variety of custom web development projects in many shapes and sizes. KLH works with a variety of programming languages and databases including: ASP.NET, PHP, SQL Server, and MySQL.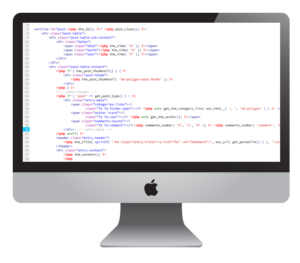 Analysis, Design, Implementation, Testing
Documentation – User & Technical
Support, Maintenance & Administration
Custom Reports
Security & User Authentication Solutions
Spreadsheet Customizations & Macro Programming
Data Optimization & Consolidation
Backups
Our Goal for Your Business:
To minimize steps and save your company valuable time.
Provide intuitive user friendly solutions.
Organization that frees up your time to do your job.
Develop a customized solution tailored to your company's requirements.
Request a FREE Consultation Today