Turn Feedback into 5 Star Reviews
Do you want to monitor and grow your online reviews? Do you want higher rankings in search engines?
How important are reviews for a local business?
Having more positive, online reviews will help boost your local ranking and convert more leads to customers. Generate customer feedback with this proprietary, easy to implement system which helps generate positive reviews by leveraging your recent customers.
Get more customer reviews and see how your business compares!
Cost: $100/month (+$100 setup fee)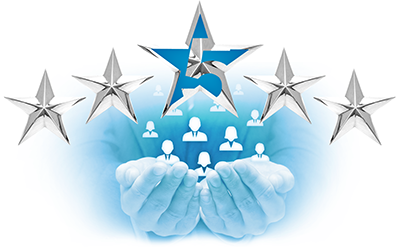 Texting SMS service and emailing client for customer reviews
Options for directing reviews to numerous online platforms.
Grow reviews on Google, Yelp, Facebook, Zillow, Healthgrades, and more!
Review Process Management and Notifications
Helps filter out negative reviews
Widget or code to embed reviews on your website
Start Your Online Review Generation Service Today