Great Options for Online Credit Card Processing
---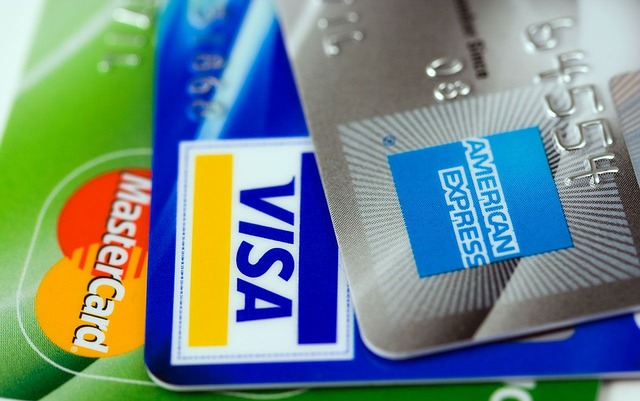 Accepting online payments is critical for your financial success and increasing revenue in the world of eCommerce. Credit cards are the most convenient way for initiating transactions online and giving you instant credibility with your customers. Industry research shows that customers may make more impulse purchases and spend more on higher-priced items when they pay with plastic. When launching an eCommerce website, you need to have a merchant account, a payment gateway, a shopping cart, and a checking account for your funds to be deposited in.
There are many options available, but here are the ones I recommend:
This is a good platform and a cheap solution for a startup eCommerce business to be able to accept credit cards and online payments. It's simple, reliable and easy to use. There are millions of people online who already have a PayPal account, even though one isn't necessary to make a payment. It's easy to pay securely and do business using PayPal. They offer a variety of payment solutions across different devices. Fee costs are low making it an affordable solution. You can make individual payments or use the PayPal shopping cart. It is also a great idea to offer this as a payment solution in addition to a credit card processing solution.
As an Internet retailer wanting to accept payments online, two services are required: a merchant account and a payment gateway. These two essential components of an online transaction function separately to safely process and transfer payments from customers to retailers.
A payment gateway:
Has a virtual terminal, which allows a merchant to securely log in online and key in credit card numbers manually.
Takes information provided through a shopping cart and transmits it securely and electronically for payment authorization from the merchant's website.
A merchant account:
Initiates and maintains contractual agreements with merchants for the purpose of accepting and processing credit card transactions and enables card payments from customers.
Receives information from the merchant through the payment gateway and packages the information for delivery to the acquirer, which ensures that all necessary transactional data is present and valid.
Transmits information back from the acquirer for delivery to the merchant's bank account and deducts processing and interchange fees.
A merchant account and a payment gateway work together to enable online retailers to process credit card transactions and collect the money from the transaction in a bank account. Many payment processors require the retailer to sign up for a payment gateway service before that retailer can accept credit cards. Some processors, like EVO, offer bundled gateway/merchant solutions with multiple providers, which saves merchants time and money. Other retailers have developed their own gateway services, which initially may seem like a convenient idea, but often limits any customization or integration that may be required.
EVO offers the flexibility and ingenuity of payment integration along with a customized all-in-one credit card processing solution. The front end sets up the payment engine, gateway, and software; at the back end are tools to safely and securely reconcile transactions among customers, businesses, and banks. This allows you time to focus on increasing your profits. This bundled payment integration solution will fit your unique business needs – providing a great choice of payment and delivery options to attract more customers and generate increased sales.
A secure payment gateway is the most important part of any transaction. Here are three great reasons to use EVO as part of your overall processing solution:
It's cheaper. EVO doesn't charge a setup fee and monthly rates are lower.
It's quicker. You can start accepting credit cards within 48 hours instead of waiting two weeks or more.
It's streamlined. Simplified one-source billing can make your life easier.
APPLY NOW – Start Accepting Credit Card Payments Today!
This payment processor option allows for custom API solutions and can integrate with many different platforms. It is developer-friendly and has diverse payment options as well as accounting and reporting features.
This platform is usually used for more in-person payment transactions, but it does have online payment solutions. Square is centered around small businesses and their needs. One feature Square offers is POS software which can help perform important business-related functions.